Girls Soccer Camps
Girls Soccer day and overnight camps and programs listed in the CampResource.com summer camp directory.
13 Camps
Showing camps: 1 - 10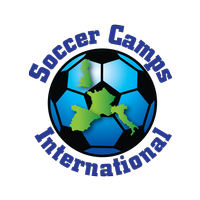 Camp Locations

Europe, United Kingdom
+1-650-324-9899
Arsenal Football Development – Seaford College
Petworth, West Sussex, England, United Kingdom
650-324-9899
Liverpool FC Football Camps UK – Repton School
Repton, Derbyshire, England, United Kingdom
650-324-9899
Chelsea FC Foundation Soccer Schools – Charterhouse School
Surrey, England, United Kingdom
650-324-9899
Manchester City Football Camps – The University of Salford
Salford, England, United Kingdom
650-324-9899
West Ham United Foundation International Soccer Academy – University of East London (Docklands Campus)
London, England, United Kingdom
650-324-9899
Barça Academy Clinic (FC Barcelona) – Generator Hostel
Barcelona, Spain
650-324-9899
Fundacion Real Madrid Campus Experience Camp – Erasmo Residence at the Universidad Autonoma de Madrid
Madrid, Spain
650-324-9899
Paris Saint Germain Academy Camp – Centre Départemental de Formation et d'Animation Sportives (CDFAS)
Eaubonne, France
650-324-9899
AC Milan Junior Camp – Jesolo Lido
Jesolo Lido, Venice, Italy
650-324-9899
Juventus Summer Camps – Vinovo
Rivalta Di Torino, Turin, Italy
650-324-9899
Benfica Elite Training Camps – Hotel Aldeia dos Capuchos Golf and Spa
Caparica, Almada, Lisbon, Portugal
650-324-9899
Europe Pro Club Elite Soccer Camps: England: Liverpool Soccer Camp, Chelsea FC Foundation Soccer Schools, Arsenal Football Development, Manchester City Camps, West Ham; Spain: Fundacion Real Madrid, FC Barcelona Camp; Italy: AC Milan, Juventus; France: Paris Saint Germain Academy; Portugal: Benfica
The only specialty soccer camp to actively infuse both balance & fun into a rigorous training environment.
Premier Soccer School for all ages. Positive Learning environment for skill improvement and self confidence. Learn what...
OSA Soccer Academy,provides our players an unique opportunity to take a full-immersion training.
The international soccer camps organized by Ascoli Soccer Academy are intended to satisfy the demands of soccer clubs, a...
Become a Better Player and Person.
The NARU Academy girls football camp for international players from 10 to 22 years old.
The WPS Camps program is a unique, soccer-specific educational experience exclusively for girls
The Official FC Barcelona Soccer Camp in Washington. Dates: 07/11-07/15
The Premier Soccer Training System helps teens to learn in & out of Soccer.