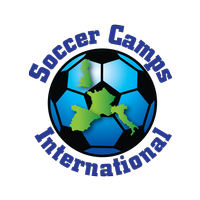 Sports Camp:
Action Sports, Other Sports, Soccer, Sports Performance
Both Boys & Girls Day & Overnight Camps
7 to 18 years-old
Over 17 Locations in Europe
Camp Tuition Range:
$595.00 – $3,995.00


Discounts available
Camp Locations
Over 17 locations in Europe
Europe, United Kingdom
+1-650-324-9899
Arsenal Football Development – Seaford College
Lavington Park
Petworth, West Sussex, England GU28 0NB, United Kingdom
650-324-9899
Liverpool FC Football Camps UK – Repton School
Repton School
Repton, Derbyshire, England DE65 6FH, United Kingdom
650-324-9899
Chelsea FC Foundation Soccer Schools – Charterhouse School
Godalming
Surrey, England GU7 2DX, United Kingdom
650-324-9899
Nike Football Camps UK – Lancing College
Lancing College
Lancing, West Sussex, England BN15 0RW, United Kingdom
650-324-9899
Manchester City Football Performance – The University of Salford
Peel Park Quarter, Lowry 1, University Road
Salford, England M5 4NJ, United Kingdom
650-324-9899
Manchester City Football Language – The University of Salford
Peel Park Quarter, Lowry 1, University Road
Salford, England M5 4NJ, United Kingdom
650-324-9899
West Ham United Foundation International Soccer Academy – University of East London (Docklands Campus)
University of East London – Docklands Campus, University Way
London, England E16 2RD, United Kingdom
650-324-9899
Barça Academy Clinic (FC Barcelona) – Generator Hostel
Carrer de Corsega, 373
Barcelona, Spain 08037, Spain
650-324-9899
Atletico de Madrid Camps – Atletico de Madrid Academy Residence
Av. de la Sierra, 24
San Sebastián de Los Reyes, Spain 28701, Spain
650-324-9899
Fundacion Real Madrid Campus Experience Camp – Erasmo Residence at the Universidad Autonoma de Madrid
Campus Universitario de Cantoblanco C/ Erasmo de Rotterdam, 5-7
Madrid, Spain 28049, Spain
650-324-9899
Spain Federation National Team International Soccer Camp – La Ciudad del Futbol
La Cuidad del Futbol, Avenida Ramón Y Cajal, s/n Las Rozas
Madrid, Spain 28230, Spain
650-324-9899
AC Milan Junior Camp – Jesolo Lido
Hotel Tokio, Via Altinate, 19
Jesolo Lido, Venice 30017, Italy
650-324-9899
Juventus Summer Camps – Vinovo
Hotel TO, Strada Sesta 1 Località Interporto Sito
Rivalta Di Torino, Turin 10040, Italy
650-324-9899
Paris Saint Germain Academy Camp – CREPS Ile de France in Chatenay-Malabry
CREPS de Chatenay-Malabry, 1 rue du Docteur le Savoureux
Chatenay-Malabry, France 92290, France
650-324-9899
Cap Girondins Bordeaux Soccer Camps – Le Haillan International Training Center
Rue Joliot Curie
Le Haillan, France 33187, France
650-324-9899
Benfica Elite Training Camps – Hotel Aldeia dos Capuchos Golf and Spa
Largo Aldeia dos Capuchos
Caparica, Almada, Lisbon 2825-017, Portugal
650-324-9899
Next summer, learn from the Best Elite Clubs in England, Spain, Italy, France, and Portugal!
Elite European Professional Soccer Clubs Official Soccer Camps are waiting for players from 7 - 18 years of age from all around the World! Exclusive Access! Professional Coaches!

ENGLAND: Liverpool FC Residential Soccer Camps, Arsenal Football Development, Manchester City Football Performance Program, Manchester City Football Language School, Chelsea FC Foundation Soccer Schools, and Brighton FC Soccer Schools Camp.

SPAIN: Fundacion Real Madrid Campus Experience Soccer Camps, FC Barcelona "Barca Academy Clinic" Soccer Camps, Atletico de Madrid Soccer Camp, and Spain Federation National Team International Soccer Camp.
ITALY: AC Milan Junior Camps and Juventus Summer Camps.

FRANCE: Paris Saint Germain Academy Camp and Cap Girondins Bordeaux Soccer Camps.

PORTUGAL: Benfica Elite Training Camps.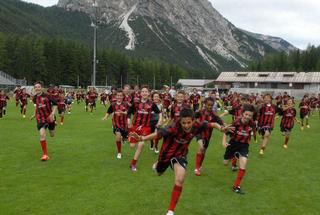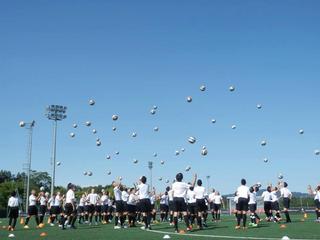 Camp Amenities
Fitness Center
Internet Service
Kosher Meals
Laundry Service
On-site Physician
Registered Nurse
Transportation Services
Computers
Canteen
Wi-Fi