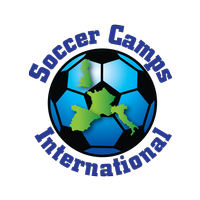 Sports Camp:
Action Sports, Other Sports, Soccer, Sports Performance
Both Boys & Girls Day & Overnight Camps
7 to 18 years-old
Over 17 Locations in Europe
Camp Season:
June 11, 2024 – August 27, 2024
Camp Tuition Range:
$595.00 – $3,995.00
Camp Locations
Over 17 locations in Europe
Europe, United Kingdom
+1-650-324-9899
Arsenal Football Development – Seaford College
Lavington Park
Petworth, West Sussex, England GU28 0NB, United Kingdom
650-324-9899
Manchester City Football Camps – The University of Salford
Peel Park Quarter, Lowry 1, University Road
Salford, England M5 4NJ, United Kingdom
650-324-9899
Liverpool FC Football Camps UK – Repton School
Repton School
Repton, Derbyshire, England DE65 6FH, United Kingdom
650-324-9899
Chelsea FC Foundation Soccer Schools – Charterhouse School
Godalming
Surrey, England GU7 2DX, United Kingdom
650-324-9899
West Ham United Foundation International Soccer Academy – University of East London (Docklands Campus)
University of East London – Docklands Campus, University Way
London, England E16 2RD, United Kingdom
650-324-9899
Barça Academy Summer Program (FC Barcelona) – Generator Hostel
Carrer de Corsega, 373
Barcelona, Spain 08037, Spain
650-324-9899
Fundacion Real Madrid Campus Experience Camp – Erasmo Residence at the Universidad Autonoma de Madrid
Campus Universitario de Cantoblanco C/ Erasmo de Rotterdam, 5-7
Madrid, Spain 28049, Spain
650-324-9899
Paris Saint Germain Academy Camp – Centre Départemental de Formation et d'Animation Sportives (CDFAS)
64 Rue des Bouquinvilles
Eaubonne, France 95600, France
650-324-9899
AC Milan Junior Camp – Jesolo Lido
Hotel Tokio, Via Altinate, 19
Jesolo Lido, Venice 30017, Italy
650-324-9899
Juventus Summer Camps – Vinovo
Hotel TO, Strada Sesta 1 Località Interporto Sito
Rivalta Di Torino, Turin 10040, Italy
650-324-9899
Benfica Elite Training Camps – Hotel Aldeia dos Capuchos Golf and Spa
Largo Aldeia dos Capuchos
Caparica, Almada, Lisbon 2825-017, Portugal
650-324-9899
Next summer, learn from the Best Elite Soccer Clubs in England, Spain, Italy, France, and Portugal with Soccer Camps International!
For our 25th season now, Elite European Professional Soccer Clubs Official Soccer Camps are waiting for players from 7 - 18 years of age from all around the World!
Exclusive Access to Soccer Club Elite Pro Training Facilities in Europe!

ENGLAND: Liverpool FC Football Camps UK, Arsenal Football Development UK Summer Camp, Manchester City Football Camps Program, Chelsea FC Foundation Soccer Schools, and West Ham International Soccer Academy

SPAIN: Fundacion Real Madrid Campus Experience Soccer Camps, FC Barcelona "Barca Academy Summer Program" Soccer Camps.
ITALY: AC Milan Junior Camps and Juventus Turin Summer Camps.

FRANCE: Paris Saint Germain Academy Camp.

PORTUGAL: Benfica Elite Training Camps.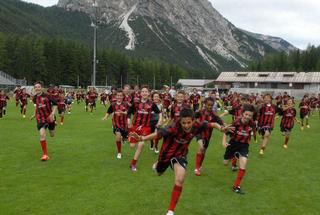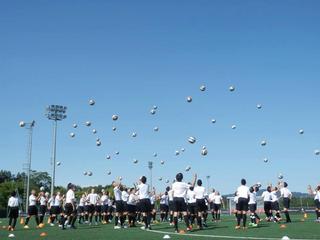 Camp Amenities
Fitness Center
Internet Service
Kosher Meals
Laundry Service
On-site Physician
Registered Nurse
Transportation Services
Computers
Canteen
Wi-Fi
Camp Sessions
Arsenal Football Development Summer Schools

Dates:

June 30, 2024 – August 10, 2024

Capacity:

150 campers

Tuition:

$2,095.00

Barca Academy Summer Program (FC Barcelona)

Dates:

June 15, 2024 – June 24, 2024

Capacity:

100 campers

Tuition:

$3,095.00