Girls Sports Camps
Girls Sports day and overnight camps and programs listed in the CampResource.com summer camp directory.
123 Camps
Showing camps: 1 - 10
Camp Location

Overnight Camp at Valley Forge Military Academy & College
1001 Eagle Rd
Wayne, Pennsylvania 19087
610-668-7676
Camp Office

750 E. Haverford Rd
Bryn Mawr, Pennsylvania 19010
610-922-8263
Day and Overnight basketball camps for boys and girls. Teaching camps with an emphasis on fundamentals and skill development. Not overly competitive. Guest speakers include Sixers players and coaches and other NBA stars.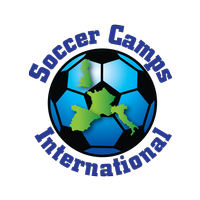 Camp Locations

Europe, United Kingdom
+1-650-324-9899
Arsenal Football Development – Seaford College
Petworth, West Sussex, England, United Kingdom
650-324-9899
Liverpool FC Football Camps UK – Repton School
Repton, Derbyshire, England, United Kingdom
650-324-9899
Chelsea FC Foundation Soccer Schools – Charterhouse School
Surrey, England, United Kingdom
650-324-9899
Manchester City Football Camps – The University of Salford
Salford, England, United Kingdom
650-324-9899
West Ham United Foundation International Soccer Academy – University of East London (Docklands Campus)
London, England, United Kingdom
650-324-9899
Barça Academy Clinic (FC Barcelona) – Generator Hostel
Barcelona, Spain
650-324-9899
Fundacion Real Madrid Campus Experience Camp – Erasmo Residence at the Universidad Autonoma de Madrid
Madrid, Spain
650-324-9899
Paris Saint Germain Academy Camp – CREPS Ile de France in Chatenay-Malabry
Chatenay-Malabry, France
650-324-9899
AC Milan Junior Camp – Jesolo Lido
Jesolo Lido, Venice, Italy
650-324-9899
Juventus Summer Camps – Vinovo
Rivalta Di Torino, Turin, Italy
650-324-9899
Benfica Elite Training Camps – Hotel Aldeia dos Capuchos Golf and Spa
Caparica, Almada, Lisbon, Portugal
650-324-9899
Europe Club Soccer Camps: England: Liverpool Soccer Camp, Chelsea FC Foundation Soccer Schools, Arsenal Football Development, Manchester City Camps, West Ham Academy; Spain: Fundacion Real Madrid, FC Barcelona Camp; Italy: AC Milan, Juventus; France: Paris Saint Germain Academy; Portugal: Benfica
Day camps all summer long! book early for selected times. We are a new and unique horseback riding facility on PEI - com...
29th Annual Pre-Prep Showcase® for Girls & Boys August 3rd-6th, 2023 Birth Years: 2008,2009,& 2010
OSA Soccer Academy,provides our players an unique opportunity to take a full-immersion training.
Mon-Thurs horse camp ages 10 and up. Campers spend mornings with the horses learning horse care and riding. Other activi...
Join Dream and brush up on motions,tumbling and stunting while having fun!!!!!
Optimal conditions for training and stay. Get in the game. MAXIMA by Pecarski. Official website with photo and video g...
Competitive training camp designed for skill acquisition Olympic Coach Jack Carter 32 training hours
Please come and join us at our training program!! Passing, Shooting, Dribbling, & Small Scrimmages Directed by Directo...