Girls Sports Camps
Girls Sports day and overnight camps and programs listed in the CampResource.com summer camp directory.
119 Camps
Showing camps: 1 - 10
Camp Location

Multiple Locations through out the Delaware Valley
750 E. Haverford Road
Bryn Mawr, Pennsylvania 19010
610-668-7676
Camp Office

750 E. Haverford Rd
Bryn Mawr, Pennsylvania 19010
610-922-8263
Day and Overnight basketball camps for boys and girls. Teaching camps with an emphasis on fundamentals and skill development. Not overly competitive. Guest speakers include 76ers players and coaches and other NBA stars.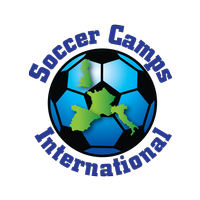 Camp Locations

Europe, United Kingdom
+1-650-324-9899
Arsenal Football Development – Seaford College
Petworth, West Sussex, England, United Kingdom
650-324-9899
Liverpool FC Football Camps UK – Repton School
Repton, Derbyshire, England, United Kingdom
650-324-9899
Chelsea FC Foundation Soccer Schools – Charterhouse School
Surrey, England, United Kingdom
650-324-9899
Manchester City Football Camps – The University of Salford
Salford, England, United Kingdom
650-324-9899
West Ham United Foundation International Soccer Academy – University of East London (Docklands Campus)
London, England, United Kingdom
650-324-9899
Barça Academy Clinic (FC Barcelona) – Generator Hostel
Barcelona, Spain
650-324-9899
Fundacion Real Madrid Campus Experience Camp – Erasmo Residence at the Universidad Autonoma de Madrid
Madrid, Spain
650-324-9899
Paris Saint Germain Academy Camp – Centre Départemental de Formation et d'Animation Sportives (CDFAS)
Eaubonne, France
650-324-9899
AC Milan Junior Camp – Jesolo Lido
Jesolo Lido, Venice, Italy
650-324-9899
Juventus Summer Camps – Vinovo
Rivalta Di Torino, Turin, Italy
650-324-9899
Benfica Elite Training Camps – Hotel Aldeia dos Capuchos Golf and Spa
Caparica, Almada, Lisbon, Portugal
650-324-9899
Europe Pro Club Elite Soccer Camps: England: Liverpool Soccer Camp, Chelsea FC Foundation Soccer Schools, Arsenal Football Development, Manchester City Camps, West Ham; Spain: Fundacion Real Madrid, FC Barcelona Camp; Italy: AC Milan, Juventus; France: Paris Saint Germain Academy; Portugal: Benfica
Houghton College Basketball Camps are committed to providing top quality, porfessional instruction and exposure to the C...
A place where horse crazy girlsgo to camp to have the best summer of their life!The most "Horse Craziest Camp" ever!
Willow Hill Farm's summer camp program offers dressage, stadium jumping, xcountry on 400 acre farm.
SDIBC for Girls U19. A tournament who would like to enjoy basketball and holidays. 05-10 July, 2012
Premier Soccer School for all ages. Positive Learning environment for skill improvement and self confidence. Learn what...
Shanghai's quality and complete basketball training program designed to help boys and girls develop and improve their ba...
Otterbein University's Equine Department hosts 6 day camps throughout the summer.
"French Summer Camps"a bustling daily program & a watchful counseling staff in a French environment