Girls Camps
Girls day and overnight camps and programs listed in the CampResource.com summer camp directory.
332 Camps
Showing camps: 1 - 10
Camp Location

Multiple Locations through out the Delaware Valley
750 E. Haverford Road
Bryn Mawr, Pennsylvania 19010
610-668-7676
Camp Office

750 E. Haverford Rd
Bryn Mawr, Pennsylvania 19010
610-922-8263
Day and Overnight basketball camps for boys and girls. Teaching camps with an emphasis on fundamentals and skill development. Not overly competitive. Guest speakers include 76ers players and coaches and other NBA stars.
Camp Location

7090 Samuel Morse Drive, Suite 100
Columbia, Maryland 21046
855-866-9893
Social Beginnings offers a unique opportunity for children with special needs to develop new friendships with peers, learn and develop new social skills and have a blast. Our highly trained and experienced staff will ensure that each child's experience is individualized in order to meet their needs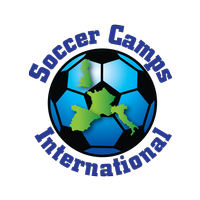 Camp Locations

Europe, United Kingdom
+1-650-324-9899
Arsenal Football Development – Seaford College
Petworth, West Sussex, England, United Kingdom
650-324-9899
Liverpool FC Football Camps UK – Repton School
Repton, Derbyshire, England, United Kingdom
650-324-9899
Chelsea FC Foundation Soccer Schools – Charterhouse School
Surrey, England, United Kingdom
650-324-9899
Manchester City Football Camps – The University of Salford
Salford, England, United Kingdom
650-324-9899
West Ham United Foundation International Soccer Academy – University of East London (Docklands Campus)
London, England, United Kingdom
650-324-9899
Barça Academy Clinic (FC Barcelona) – Generator Hostel
Barcelona, Spain
650-324-9899
Fundacion Real Madrid Campus Experience Camp – Erasmo Residence at the Universidad Autonoma de Madrid
Madrid, Spain
650-324-9899
Paris Saint Germain Academy Camp – Centre Départemental de Formation et d'Animation Sportives (CDFAS)
Eaubonne, France
650-324-9899
AC Milan Junior Camp – Jesolo Lido
Jesolo Lido, Venice, Italy
650-324-9899
Juventus Summer Camps – Vinovo
Rivalta Di Torino, Turin, Italy
650-324-9899
Benfica Elite Training Camps – Hotel Aldeia dos Capuchos Golf and Spa
Caparica, Almada, Lisbon, Portugal
650-324-9899
Europe Pro Club Elite Soccer Camps: England: Liverpool Soccer Camp, Chelsea FC Foundation Soccer Schools, Arsenal Football Development, Manchester City Camps, West Ham; Spain: Fundacion Real Madrid, FC Barcelona Camp; Italy: AC Milan, Juventus; France: Paris Saint Germain Academy; Portugal: Benfica
Ohio's premier summer camp. Small and private. Falcon offers many activities, excellent staff. Program separate for boys and girls with planned coed events. Falcon creates learning experiences in an atmosphere of warmth, understanding and fun. We also offer a unique 1 week camp for 6-10 year olds.
Camp Location

242 Willey Pond Rd
Strafford, New Hampshire 03884
603-269-3800
With caring and friendly staff, having fun is just the start. Cabins and activities set among the trees and fields help with the goals of making new friends and having fun. Campers can enjoy the high and low ropes course, boating, swimming, performance arts, arts and crafts, and much more.
CAMP FASHION DESIGN is a four day boot camp for girls ages 12-18yrs located in the epicenter of fashion - NYC! All aspiring designers will love this camp! Run by 'Project Runway' stars! Meet top designers, reps from FIT, visit Mood Fabrics, have daily challenges and much, much more!
Camp Location

Multiple locations across the USA.
PO Box 1778
Stafford, Virginia 22555
(540)288-8616
Modeling Camp invites you to come discover the model you! Featured on GOOD MORNING AMERICA and NBC News, this exciting camp steps you in to the exciting world of fashion and modeling! Meet guest speakers from America's Next Top Model, top industry professionals and top modeling agencies!
Behind The Scenes Camp is a summer fashion camp for girls in New York City! Explore the world of fashion as it works behind the scenes to create that perfect picture! Learn the industries that work behind the camera - make-up artistry, hair & wardrobe styling, photography and fashion show production
We are the beloved summer home for 330 boys & girls & 200 staff members. Our community focuses on child development thro...
Camps open to ALL girls. Girl-centric programs build life-skills, confidence & lifelong friendships.