Girls Sports Day Camps
Girls Sports Day camps and programs listed in the CampResource.com summer camp directory.
95 Camps
Showing camps: 1 - 10
Camp Location

Multiple Locations through out the Delaware Valley
750 E. Haverford Road
Bryn Mawr, Pennsylvania 19010
610-668-7676
Camp Office

750 E. Haverford Rd
Bryn Mawr, Pennsylvania 19010
610-922-8263
Day and Overnight basketball camps for boys and girls. Teaching camps with an emphasis on fundamentals and skill development. Not overly competitive. Guest speakers include 76ers players and coaches and other NBA stars.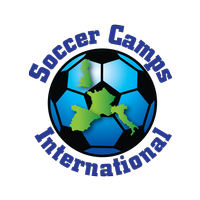 Camp Locations

Europe, United Kingdom
+1-650-324-9899
Arsenal Football Development – Seaford College
Petworth, West Sussex, England, United Kingdom
650-324-9899
Liverpool FC Football Camps UK – Repton School
Repton, Derbyshire, England, United Kingdom
650-324-9899
Chelsea FC Foundation Soccer Schools – Charterhouse School
Surrey, England, United Kingdom
650-324-9899
Manchester City Football Camps – The University of Salford
Salford, England, United Kingdom
650-324-9899
West Ham United Foundation International Soccer Academy – University of East London (Docklands Campus)
London, England, United Kingdom
650-324-9899
Barça Academy Clinic (FC Barcelona) – Generator Hostel
Barcelona, Spain
650-324-9899
Fundacion Real Madrid Campus Experience Camp – Erasmo Residence at the Universidad Autonoma de Madrid
Madrid, Spain
650-324-9899
Paris Saint Germain Academy Camp – Centre Départemental de Formation et d'Animation Sportives (CDFAS)
Eaubonne, France
650-324-9899
AC Milan Junior Camp – Jesolo Lido
Jesolo Lido, Venice, Italy
650-324-9899
Juventus Summer Camps – Vinovo
Rivalta Di Torino, Turin, Italy
650-324-9899
Benfica Elite Training Camps – Hotel Aldeia dos Capuchos Golf and Spa
Caparica, Almada, Lisbon, Portugal
650-324-9899
Europe Pro Club Elite Soccer Camps: England: Liverpool Soccer Camp, Chelsea FC Foundation Soccer Schools, Arsenal Football Development, Manchester City Camps, West Ham; Spain: Fundacion Real Madrid, FC Barcelona Camp; Italy: AC Milan, Juventus; France: Paris Saint Germain Academy; Portugal: Benfica
Day camp for boys & girls 6 to 13. Overnight camp for girls 7 to 13. Western Horsemanship taught by an HSA certified ins...
Shanghai's quality and complete basketball training program designed to help boys and girls develop and improve their ba...
Baseball, volleyball, softball, and basketball camps for all levels.
Basketball, cheer, skating, football, ice hockey, mountain biking, soccer, tennis & volleyball.
Facenda Whitaker is a well known banquet hall, meeting hall, bowling alley & interactive games facility provider in East...
Girls 8-18. Train w/USWNT's Kathy Flores & UCLA Women's Rugby(8/17-8/19)! Visit our website for info
High performance tennis center, specialized in young tennis players. Residence, school on site. Mental program, competit...
Improve your skills in top basketball camp in Serbia, with best coaches and guest NBA players.