Other Camps
Other day and overnight camps and programs listed in the CampResource.com summer camp directory.
14 Camps
Showing camps: 1 - 10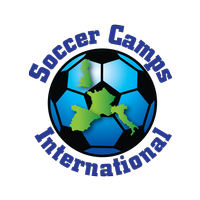 Camp Locations

Europe, United Kingdom
+1-650-324-9899
Arsenal Football Development – Seaford College
Petworth, West Sussex, England, United Kingdom
650-324-9899
Liverpool FC Football Camps UK – Repton School
Repton, Derbyshire, England, United Kingdom
650-324-9899
Chelsea FC Foundation Soccer Schools – Charterhouse School
Surrey, England, United Kingdom
650-324-9899
Manchester City Football Camps – The University of Salford
Salford, England, United Kingdom
650-324-9899
West Ham United Foundation International Soccer Academy – University of East London (Docklands Campus)
London, England, United Kingdom
650-324-9899
Barça Academy Clinic (FC Barcelona) – Generator Hostel
Barcelona, Spain
650-324-9899
Fundacion Real Madrid Campus Experience Camp – Erasmo Residence at the Universidad Autonoma de Madrid
Madrid, Spain
650-324-9899
Paris Saint Germain Academy Camp – Centre Départemental de Formation et d'Animation Sportives (CDFAS)
Eaubonne, France
650-324-9899
AC Milan Junior Camp – Jesolo Lido
Jesolo Lido, Venice, Italy
650-324-9899
Juventus Summer Camps – Vinovo
Rivalta Di Torino, Turin, Italy
650-324-9899
Benfica Elite Training Camps – Hotel Aldeia dos Capuchos Golf and Spa
Caparica, Almada, Lisbon, Portugal
650-324-9899
Europe Pro Club Elite Soccer Camps: England: Liverpool Soccer Camp, Chelsea FC Foundation Soccer Schools, Arsenal Football Development, Manchester City Camps, West Ham; Spain: Fundacion Real Madrid, FC Barcelona Camp; Italy: AC Milan, Juventus; France: Paris Saint Germain Academy; Portugal: Benfica
The FGCU Youth Summer Dance Camp is June 11th-14th. Camp hours are 9:00am-5:00pm and ages 6-14 are welcome! Camp include...
Pedalheads offers safe, fun and challenging cycling programs for children aged 2-12.
These fun, hands-on camps include water and shore-based activities led by certified instructors.
SBA provides a full academic course worth of material in 1 week of classroom & practical experience.
Full time small riding camp that provides individual attention for up to 15 young equestrians.Our 24 school horses are h...
Sign up for Camp Alluem Kids Yoga 4 day camp. Ages 4-7, 8-11, or 12+! Call 908-276-9642 to sign up!
Cricket Sports Camp for boys(7-12 yrs)in June12 every Tues & Thurs 6:00 -7:30 PM in Johns Creek