France Camps
France day and overnight camps and programs listed in the CampResource.com summer camp directory.
7 Camps
Showing camps: 1 - 7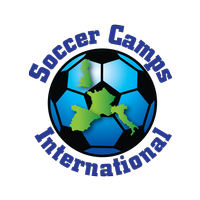 Camp Locations

Europe, United Kingdom
+1-650-324-9899
Arsenal Football Development – Seaford College
Petworth, West Sussex, England, United Kingdom
650-324-9899
Manchester City Football Camps – The University of Salford
Salford, England, United Kingdom
650-324-9899
Liverpool FC Football Camps UK – Repton School
Repton, Derbyshire, England, United Kingdom
650-324-9899
Chelsea FC Foundation Soccer Schools – Charterhouse School
Surrey, England, United Kingdom
650-324-9899
West Ham United Foundation International Soccer Academy – University of East London (Docklands Campus)
London, England, United Kingdom
650-324-9899
Barça Academy Summer Program (FC Barcelona) – Generator Hostel
Barcelona, Spain
650-324-9899
Fundacion Real Madrid Campus Experience Camp – Erasmo Residence at the Universidad Autonoma de Madrid
Madrid, Spain
650-324-9899
Paris Saint Germain Academy Camp – Centre Départemental de Formation et d'Animation Sportives (CDFAS)
Eaubonne, France
650-324-9899
AC Milan Junior Camp – Jesolo Lido
Jesolo Lido, Venice, Italy
650-324-9899
Juventus Summer Camps – Vinovo
Rivalta Di Torino, Turin, Italy
650-324-9899
Benfica Elite Training Camps – Hotel Aldeia dos Capuchos Golf and Spa
Caparica, Almada, Lisbon, Portugal
650-324-9899
Europe Pro Club Elite Soccer Camps: England: Arsenal Football Development, Manchester City Camps, Liverpool Soccer Camp, Chelsea FC Foundation Soccer Schools, West Ham; Spain: Fundacion Real Madrid, FC Barcelona Camp; Italy: AC Milan, Juventus; France: Paris Saint Germain Academy; Portugal: Benfica
The Summer Actors Intensive 2008 brings together actors from across the country and around the world for a month-long ac...
FRANCE ENERGY ACADEMY, a tennis, golf and multisports club exclusively for children between the ages of 3 and 17 which o...
Nacel offers different options of summer sports camp programs in France: soccer summer camp + French courses; basketball...
Lead fun recreational activities in English (sports, field games, arts and crafts, etc) Ensure the safety and well-bei...
Summer language holiday (French Alps) with fun French lessons in the morning and sports activities.
Live the language with French or English language lessons and fun sports activities in French Alps.