Boys Overnight Camps
Boys overnight, sleepaway and residential camps and programs listed in the CampResource.com summer camp directory.
178 Camps
Showing camps: 1 - 10
Camp Location

Multiple Locations through out the Delaware Valley
750 E. Haverford Road
Bryn Mawr, Pennsylvania 19010
610-668-7676
Camp Office

750 E. Haverford Rd
Bryn Mawr, Pennsylvania 19010
610-922-8263
Day and Overnight basketball camps for boys and girls. Teaching camps with an emphasis on fundamentals and skill development. Not overly competitive. Guest speakers include 76ers players and coaches and other NBA stars.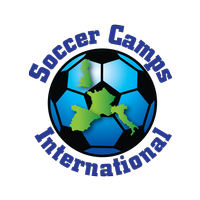 Camp Locations

Europe, United Kingdom
+1-650-324-9899
Arsenal Football Development – Seaford College
Petworth, West Sussex, England, United Kingdom
650-324-9899
Liverpool FC Football Camps UK – Repton School
Repton, Derbyshire, England, United Kingdom
650-324-9899
Chelsea FC Foundation Soccer Schools – Charterhouse School
Surrey, England, United Kingdom
650-324-9899
Manchester City Football Camps – The University of Salford
Salford, England, United Kingdom
650-324-9899
West Ham United Foundation International Soccer Academy – University of East London (Docklands Campus)
London, England, United Kingdom
650-324-9899
Barça Academy Clinic (FC Barcelona) – Generator Hostel
Barcelona, Spain
650-324-9899
Fundacion Real Madrid Campus Experience Camp – Erasmo Residence at the Universidad Autonoma de Madrid
Madrid, Spain
650-324-9899
Paris Saint Germain Academy Camp – Centre Départemental de Formation et d'Animation Sportives (CDFAS)
Eaubonne, France
650-324-9899
AC Milan Junior Camp – Jesolo Lido
Jesolo Lido, Venice, Italy
650-324-9899
Juventus Summer Camps – Vinovo
Rivalta Di Torino, Turin, Italy
650-324-9899
Benfica Elite Training Camps – Hotel Aldeia dos Capuchos Golf and Spa
Caparica, Almada, Lisbon, Portugal
650-324-9899
Europe Pro Club Elite Soccer Camps: England: Liverpool Soccer Camp, Chelsea FC Foundation Soccer Schools, Arsenal Football Development, Manchester City Camps, West Ham; Spain: Fundacion Real Madrid, FC Barcelona Camp; Italy: AC Milan, Juventus; France: Paris Saint Germain Academy; Portugal: Benfica
Camp Location

Bruce Moreton
P.O. Box 479
Wallingford, VT 05773
8028558661
Night Eagle exists to introduce the youth of today to the wonders of nature and to offer them that rare moment in which they can slow down, escape the modern world of cell phones and video games, and discover new aspects in the meaning of life. Boys develop a deep respect for the land & each other!
Ohio's premier summer camp. Small and private. Falcon offers many activities, excellent staff. Program separate for boys and girls with planned coed events. Falcon creates learning experiences in an atmosphere of warmth, understanding and fun. We also offer a unique 1 week camp for 6-10 year olds.
Camp Location

University of New England
11 Hills Beach Rd.
Biddeford, Maine 04005
207-205-0864
Camp Office

17 Temple St., #7F
Framingham, Massachusetts 01702
617-899-5433
Since 1960, the Auerbach School has been special. We work with players who desire to be taught and improve their game regardless of playing level. This year's school will be from July 23rd through July 27th
Since 1913, YMCA Camp Mi-Te-Na has provided boys, between 8-16, a place to make their own. Campers are offered the chance to experience activities such as: challenging themselves on the high or low ropes course, boating, arts and crafts, archery, tomahawk throwing, and much more.
Camp Location

Camp Chikopi
373 Chikopi Road
Magnetawan, Ontario P0A 1P0, Canada
May - October 705-387-3811. November - April - 954-566-8235
Since 1920 Camp Chikopi has helped mold boys' lives through sports while building confidence and independence. Chikopi is the World's first All Sports Summer Camp. We are a traditional overnight sports camp for boys aged 7-17. Chikopi was voted one of "Canada's 7 Best Summer Camps for Boys."
Week long summer horse riding camp, beginner to advanced, ride our horses or bring your own !
A Christian day and overnight football camp to help players learn the game and improve their skills.
What teenager wouldn't want to climb Mt St Helens and look into the smoking crater below. Whitewater raft, rock climb, ...