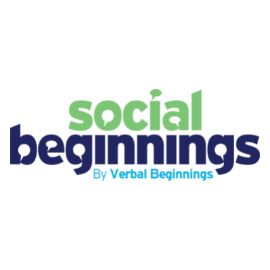 Special Needs Camp:
Other Special Needs, Developmental Disabilities, Behavioral Issues, Autism
Both Boys & Girls Day Camp
3 to 17 years-old
Available locations include: Howard, Montgomery, North Virginia, Anne Arundel, and Harford
Camp Location
7090 Samuel Morse Drive, Suite 100
Columbia, Maryland 21046
855-866-9893
Ready to have some fun this summer? Summer time at Social Beginnings offers a unique opportunity for children with special needs to develop new friendships with peers, learn and develop new social skills and have a blast. Our highly trained and experienced staff will insure that each child's experience is individualized in order to meet their needs and maximize their growth! This summer, both our full day and half day programs will explore the theme of "Around the World". Our exciting activities include: Creative arts, Music, Small and Large group activities, Water Play, Communication, Social Skills, and more! Sign up today for this outstanding opportunity for learning and fun under the warm summer sun!
Camp Activities
Arts & Crafts
Creative arts
Music
Small and Large group activities
Water Play
Communication
Social Skills
and more!
Camp Facilities
We offer full and half day programs at our Verbal Beginnings Center in Columbia, MD.
We also offer camp programs at satellite locations in Harford, Baltimore, and Montgomery County.