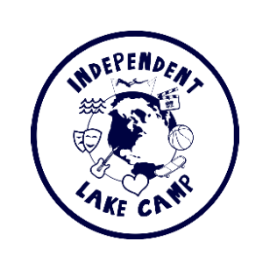 Performing Arts Camp
Coed Overnight Camp
6 to 17 years-old
Pennsylvania
Camp Season:
June 25, 2023 – August 19, 2023
Camp Tuition Range:
$3,850.00 – $15,400.00


Discounts & Financial Assistance available

Camp Accreditation(s): American Camp Association Accredited & Wayne County Camp Alliance
Thank you for your interest in Independent Lake Camp, THE Superior Pocono Mountain summer camp for boys and girls ages 6-17. If you are looking for a diverse and intimate community, with committed creativity, powerful individualized programming and superb facilities ILC is the camp for your child.
Independent Lake Camp has multiple session options including a 2, 3, 5, 6 or 8 week session.
ILC offers many exciting programs including Circus & Flying Trapeze, Performing Arts, Dance, Magic, Music & Recording Studio, Sports & Fitness, Pool & Private Lake, Fine & Digital Arts, Movie Making, Skateboarding, High Ropes & Climbing, Role Playing Games & DnD, Nature and Horseback Riding.We cater to each child's individual needs and respect each child's individuality.
Ask us about why we attract more first time campers than any other camp in our area, and ask us why we are able to attract and keep teenagers. Call us at 1-800-399-CAMP.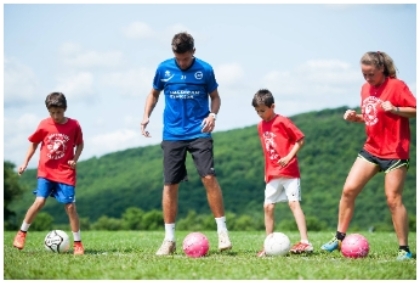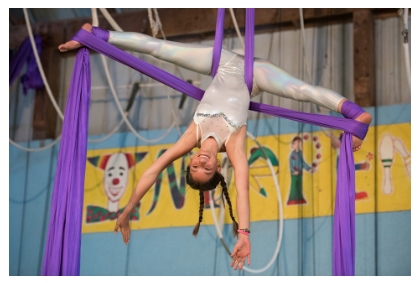 Camp Activities
Water Skiing
Volleyball
Tennis
Talent Shows
Swimming
Soccer
Singing/Chorus
Ropes Course
Nature
Horseback Riding
Basketball
Arts & Crafts
Archery
Boating/Canoeing
Climbing Wall
Gymnastics
Golf
Go Carts
Fishing
Field Trips
Drama
Dance
Computers
Music
Electronic Recording studio
Horseback Riding
Circus
Flying Trapeze
Waterskiing
Wakeboarding
Kayaking
Digital arts
Video editing
Coding
Photoshop
Photography
Dance
Magic
Theater
Musical/ Plays
Skateboarding
Scootering
BMX Biking
Ropes Course
Dungeons and Dragons
Camp Amenities
Canteen
Computers
Fitness Center
Email
Transportation Services
Registered Nurse
On-site Physician
Laundry Service
Internet Service
Optional pick-up and drop-off Bus service from Newark and JFK Airports
Philadelphia, Chelsea Piers, New Jersey and Baltimore.
optional trips to Dorney Park or Movie/Mall Trips
Camp Facilities
A Superior Pocono Mountain Summer Camp with the following facilities:
Over 50 residential cabins to sleep up to 850 including staff
Gymnasium, sports fields, tennis courts, archery range, volleyball courts, & a full sized soccer field
Private 100 acre lake with water skiing, wakeboarding, sailing, kayaking, SUP's, & a heated pool
Theatre seating 850, two dance studios, magic building complete with stage
Dining room seating 850 people with fully equipped kitchen
High ropes course and indoor climbing wall
Music practice spaces, outdoor performance stages, & a purpose built recording studio
Circus complex, two outdoor flying trapezes
Creative arts center with multiple spaces including ceramics studio and digital arts spaces including iMac computer lab
Skatepark with over 20 ramps, rails and elements
Horse stables, riding ring and miles of trails
Fitness center
Go-Kart track, chicken coop and more
Camp Staff
OUR STAFF
Independent Lake Camp has approximately 200 staff.
ILC Counselors are 18 + years old and range from college students though to teachers and athletes. We have a large number of returing staff who bring experince and share the traditions and pass on the magic of ILC. We hire staff from all over the world who bring diversity and an energy like no other to the ILC community. All staff must have significant experience, or certifications in the activity they teach and a passion to share their skill with campers of all ages.
All Staff are personally interteview, reference checked, attend a manditory 8 day orientation training and get a crimial background checked and sexual offenders check.
ILC invests heavily in Management, Head Counselors and Department Heads who are all professionals in their fields, Many of which are school teachers. See our website to meet our team and Directors - https://www.independentlake.com/about/owners-directors/
MEDICAL TEAM
Indepdnent Lake has a team of nurses and doctors which live on site thoughout the camp season. With acess to a number of hospitals and medical facilities from 20-40 mins away.
OUR MISSION AND PURPOSE
To Respect and celebrate diversity: honoring people for whom they are, in an open-minded and open-hearted spirit of trust, acceptance, recognition, and kindness.
To Create a safe, supportive, exciting summer of discovery during which campers experience and connect to people of all ages and backgrounds, and in the process connect to all aspects of their own diverse selves as well.
To Understand that "fun" and "learning" should be synonyms (especially in summer!), leading to greater physical, emotional, and intellectual skills, comfort levels, and pride: observable gifts of growth with which the child returns home.
To Challenge counselors, staff, and all who work with our campers, to set the standard for, and to achieve, the ideal in positive, successful,life-enriching interactions with every single child.
To Nurture and endow young people with such a wealth of esteem for themselves, for humanity, and for the adventure and meaningful joy possible in life, that, entering the larger stage of adult community, they heal,repair, and enhance our world-at-large.
Camp Sessions
Session 1

Dates:

June 25, 2023 – July 8, 2023

Capacity:

600 campers

Tuition:

$4,250.00

Session 2

Dates:

July 9, 2023 – July 29, 2023

Capacity:

600 campers

Tuition:

$6,375.00

Session 3

Dates:

July 30, 2023 – August 19, 2023

Capacity:

600 campers

Tuition:

$6,375.00