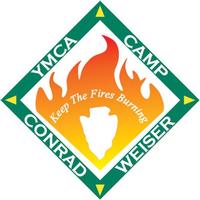 Traditional Camp
Coed Day & Overnight Camps
7 to 17 years-old
Pennsylvania
Camp Season:
June 18, 2023 – August 18, 2023
Camp Tuition Range:
$660.00 – $2,250.00


Discounts & Financial Assistance available

Camp Accreditation(s): ACA - YMCA
Camp Location
201 Cushion Peak Road
Reinholds, Pennsylvania 17569
610-670-2267
Located on 600 acres of the South Moutain, YMCA Camp Conrad Weiser has transormed lives since 1948 by inviting campers from all over the world to participate in challenging programs that help them grow in spirit, mind, and body.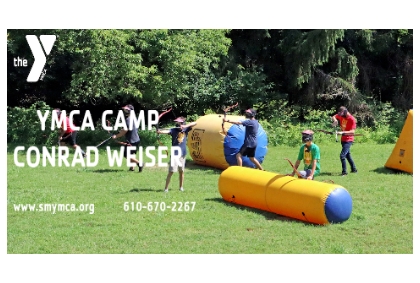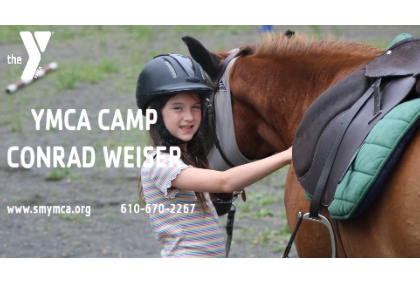 Camp Activities
Riflery
Ropes Course
Soccer
Swimming
Tennis
Volleyball
Paintball
Nature
Archery
Arts & Crafts
Baseball/Softball
Basketball
Boating/Canoeing
Climbing Wall
Hockey
Horseback Riding
Miniature Golf
Sailing
Trap Range
Dances
Kayaking
Camp Amenities
Canteen
Laundry Service
On site RN
Physician on call
Camp Facilities
Our camp facilities are the lease important piece of what we do, but . . .
Our Facilities are AMAZING! Campers sleep in beautiful log cabins. Our shower facilities are top notch. Our newly-renovated Dining Hall has both AC and heat (should we need it). We have a brand new pool with a climbing wall, splash features, sliding board and diving board. Amenities at YMCA Camp Conrad Weiser include tennis courts, basketball court, gaga courts, sports fields, outdoor stage, auditorium, climbing tower with zipline, high ropes course, archery range, bb range, rifle range, trap range, mountain bike trails, equestrian trails, a fishing pond, mini-golf, and much, much more!
We can't wait to have you on the mountain for a tour!
Camp Staff
100 staff serve both the overnight and day camps at YMCA Camp Conrad Weiser. ACA standards of camper ratios met in program areas and exceeded in cabin life (1:4). All counselors have background checks, interviews, character references, and are subject to ramdom drug testing throughout the summer. All counselors teaching in aquatics, equestrian, target sports, or adventure programs participate in certification courses prior to each season.
Our summer staff believe that "kids come first," that programs and activities are simply vehicles to teach values, and that there is no room for mean on the mountain! :-) We can't wait to see you on the mountain!