Academic Camp:
Nature, Gifted & Talented, Environmental Education/Science, Animal Interaction
Coed Overnight Camp
7 to 17 years-old
Missouri
Camp Tuition Range:
$975.00 – $5,850.00
Camp Accreditation(s): ACA
Visit our website for complete information and a FREE brochure
At Cub Creek Science Camp you will have the summer of a lifetime! Enjoy spending hands-on time with any of our 300 animals right here at camp! From foxes to parrots, lizards to wallabies Cub Creek's animal family includes over 100 different species of amazing animals! Along with our animals, we have an archery and riflery range, a 6-element ropes course, pottery and crafts studios, and a pool!
Under the guidance of our knowledgeable staff, campers choose 4 hands-on activities every day of their week of camp. Some of our activities include Jr. Vet, Adopt an Animal, Amazing Animals, Archery, Riflery, Culinary Science, Survival Skills, Pottery, Ceramics, and many more!
Our cabins are some of the best around! Each camper will share a semi-private bunk with one other camper. Each cabin has 8 bunks, making room for 16 campers total. Each cabin also has 4 qualified, friendly staff living in the "staff area". Our cabins are air-conditioned, with private bathrooms and shower rooms, and a common room with comfy couches.
We have home-cooked meals for breakfast, lunch, and dinner in our large, spacious, air-conditioned dining hall. This building is the newest addition to camp with enough seating to accomidate all of the campers, counselors, and leadership staff at camp! AND, believe it or not, there is an lemur enclosure inside! Our campers are able to watch the lemurs swing from tree to tree as they enjoy each meal. Don't worry, there's glass seperating the lemurs from the dining portion!
Spend your summer at Cub Creek Science Camp making friends and memories to last a lifetime!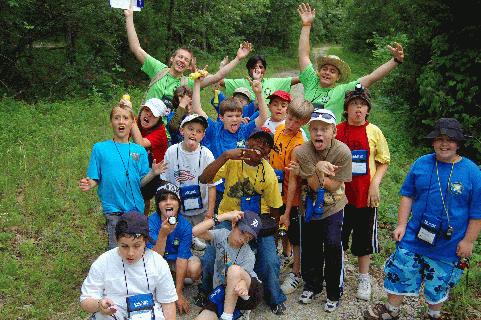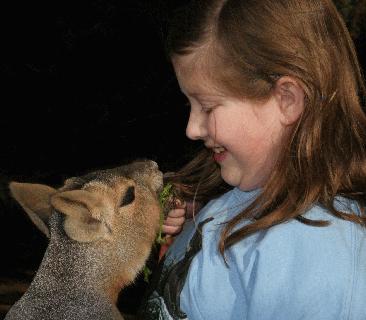 Camp Activities
Swimming
Singing/Chorus
Riflery
Fishing
Drama
Cook Outs
Arts & Crafts
Adopt an animal
Amazing Animals
Animal Safari
Archery
Beyond Limits
Build it yourself (physics)
Creepy Crawly Critters
Crime Science - CSI
Fabulous Foods (cooking)
Digital Photography
Growing Green (Botany)
Jr. Vet
Mixing Magic (chemistry)
Pottery
Rescue 911
Rockin Around (Geology)
Splish Splash (pool science)
Survival Skills
Camp Facilities
Cub Creek Science Camp takes place at Bear River Ranch, in Rolla, Missouri. This modern facility has the newest and most comfortable cabins of any camp. Each spacious cabin is air-conditioned, has a common area with comfy couches, 4 indoor and private bathrooms, and semi-private bedrooms. In addition to our incredibly comfortable cabins, camp also has an internet cafe, swimming pool, archery range, fishing ponds, a camp store, a pottery and craft studio, a culinary science building, and a 6-element ropes course. And who can forget the best aspect of camp, The Great Outdoors! Bear River Ranch has more than 240 acres, with fantastic hiking trails that can take campers to a variety of unique locations, including: a nearby cave, creeks, ponds, glades and acres upon acres of oak and hickory forests!
Camp Staff
We have some the best staff from all over the country and the globe! Our staff must be 18 years or older to work at camp. Each staff member goes through a 2 week staff training to prepare them for camp as well as both background and reference checks before working with campers. It is important to us that all members of our team abide by the highest standards.