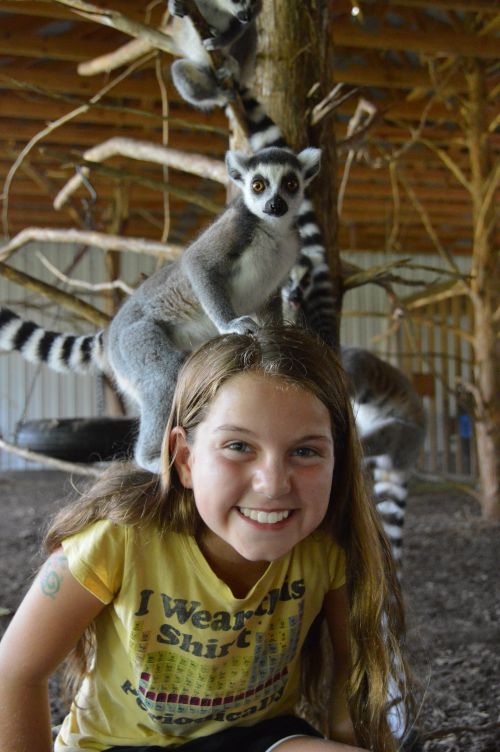 Academic Camp:
Animal Interaction, Science, Veterinary Science, Zoology
Coed Overnight Camp
7 to 17 years-old
Missouri
Camp Tuition Range:
$975.00 – $5,850.00
Camp Accreditation(s): ACA
Visit our website for complete information and a FREE brochure
At Cub Creek Science Camp you will have the summer of a lifetime! Enjoy spending hands-on time with any of our 300 animals right here at camp! From foxes to parrots, lizards to wallabies Cub Creek's animal family includes over 100 different species of amazing animals! Along with our animals, we have an archery and riflery range, a 6-element ropes course, pottery and crafts studios, and a pool!
Under the guidance of our knowledgeable staff, campers choose 4 hands-on activities every day of their week of camp. Some of our activities include Jr. Vet, Adopt an Animal, Amazing Animals, Archery, Riflery, Culinary Science, Survival Skills, Pottery, Ceramics, and many more!
Our cabins are some of the best around! Each camper will share a semi-private bunk with one other camper. Each cabin has 8 bunks, making room for 16 campers total. Each cabin also has 4 qualified, friendly staff living in the "staff area". Our cabins are air-conditioned, with private bathrooms and shower rooms, and a common room with comfy couches.
We have home-cooked meals for breakfast, lunch, and dinner in our large, spacious, air-conditioned dining hall. This building is the newest addition to camp with enough seating to accomidate all of the campers, counselors, and leadership staff at camp! AND, believe it or not, there is an lemur enclosure inside! Our campers are able to watch the lemurs swing from tree to tree as they enjoy each meal. Don't worry, there's glass seperating the lemurs from the dining portion!
Spend your summer at Cub Creek Science Camp making friends and memories to last a lifetime!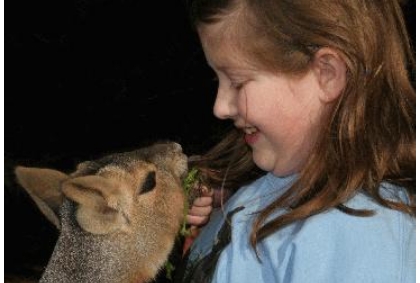 Photo Gallery
Click on a photo to activate the gallery
Camp Activities
Singing/Chorus
Swimming
Riflery
Fishing
Arts & Crafts
Cook Outs
Drama
Adopt an animal
Amazing Animals
Animal Safari
Archery
Beyond Limits
Build it yourself (physics)
Creepy Crawly Critters
Crime Science - CSI
Fabulous Foods (cooking)
Digital Photography
Growing Green (Botany)
Jr. Vet
Mixing Magic (chemistry)
Pottery
Rescue 911
Rockin Around (Geology)
Splish Splash (pool science)
Survival Skills
Camp Amenities
Canteen
Laundry Service
Registered Nurse
Transportation Services
Internet cafe allows campers to send and receive daily e-mails from home.
On-line photo gallery allows parents a peek at daily camp activities.
Swimming Pool
Air-conditioned Cabins
2 Bathrooms and 2 Showers inside each cabin
Nature Center
Surgery Room - to allow campers to watch a real animal surgury (if they want)
Camp Zoo (with over 300 animals)
Camp Facilities
Cub Creek Science Camp takes place at Bear River Ranch, in Rolla, Missouri. This modern facility has the newest and most comfortable cabins of any camp. Each spacious cabin is air-conditioned, has a common area with comfy couches, 4 indoor and private bathrooms, and semi-private bedrooms. In addition to our incredibly comfortable cabins, camp also has an internet cafe, swimming pool, archery range, fishing ponds, a camp store, a pottery and craft studio, a culinary science building, and a 6-element ropes course. And who can forget the best aspect of camp, The Great Outdoors! Bear River Ranch has more than 240 acres, with fantastic hiking trails that can take campers to a variety of unique locations, including: a nearby cave, creeks, ponds, glades and acres upon acres of oak and hickory forests!
Camp Staff
We have some the best staff from all over the country and the globe! Our staff must be 18 years or older to work at camp. Each staff member goes through a 2 week staff training to prepare them for camp as well as both background and reference checks before working with campers. It is important to us that all members of our team abide by the highest standards.
Camp FAQs
Cabins are designed to accommodate up to 16 campers and 4 counselors.

Our campers are assigned to cabins according to age. Our program is divided into Junior campers and Senior campers. Junior campers are those campers who are 7-11 years old and senior campers are 11-17 years old. Cabins are arranged so that campers are usually within a year of age from each other. We also honor cabin requests to the best of our abilities.

We are very proud of our modern, barrier free cabins. Each 1600 square foot cabin has air-conditioning, private bathrooms and showers, semi-private bedrooms with twin mattresses, a large covered porch and central meeting room. While campers spend most of their time away from the cabins, we think it is important that campers are able to get a good night's sleep. Four counselors live in the cabin with the campers and are available to the campers for any reason at any time while in the cabin.

The camp store is a favorite place to visit during afternoon free period. The store sells most toiletries, stamps, flashlights, batteries, coloring books, pens, cards, water bottles, camp apparel, stuffed animals, and plenty of snacks!

Each week we pick up and drop off campers at the St. Louis International Airport. Transportation service between camp and the airport is available starting at $85 fee each way. Flights should be scheduled to arrive between 10 am and 1 pm on the first day of camp and depart between 1 pm and 4 pm on the last day of camp. We must have exact flight information by May 1. Most of our campers are driven to camp by their parents or carpool with a friend. Parents driving from long distances often spend the night in one of our areas hotels.

Our staff are trained to help all campers fit in. The first day of camp is spent learning each other's names, becoming familiar with the camp layout and the week's activities. The buddy system is used when moving between activities, so no camper is left alone. Each camper also bunks with another camper, so most times a camper's bunk-mate will become a camper's camp friend!

Cub Creek Science Camp offered its first summer program in 1993.

Cub Creek has a wide range of activities for all kids. We've had kids from all of the world, with all kinds of interests and backgrounds. If your camper is ready to spend a week at a sleep-away camp, loves animals, science, and or adventure, then Cub Creek is right for them!

The best indicator of your child's readiness to attend a sleep away camp is your child. Ask him or her. If he says he wants to go, than more than likely he is ready! Don't force your child if he says he doesn't want to go, but remember that anxiety about something new and different is normal. Many campers who come to camp have never been to camp before and leave with memories and friends and want to do it again!

Meals are home cooked, buffet style and delicious! We offer a different meal every day, however there is always bagels, cereal, PB&J, fresh fruit, Ramen and mac& cheese for any camper who is uninterested in the day's particular meal. We encourage campers to eat well at camp, and monitor that campers do not only eat Lucky Charms during their stay! While our menu does not cater to allergies like nut or gluten, we do offer specialty items for purch

Cub Creek will provide all necessary field study, laboratory and activity equipment. There are no additional fees for activity supplies. A list of suggested personal items for each camper to bring to camp will be sent with the confirmation packet.

Our activities are what make us stand apart from other camps! We offer all of the favorite "traditional" camp activates such as tie dyeing t-shirts, outdoor living skills, archery, fishing, swimming and crafts. We also offer many activities unique to Cub Creek Science Camp, such as our Jr. Vet and Adopt an Animal programs. You can read more specifics about our activities on our webpage.

Cub Creek Science Camp was created by Lori Martin. Lori is the mother of two girls, Mikayla and Jamie and proud wife to Scott. Together she and Scott live at Bear River Ranch and personally oversee all aspects of camp. They work daily towards the continual improving the facility and program. It has been a lifelong dream of Lori's to create a fun, educational environment where curious kids can explore and learn about what interests them most, under the guidance of motivating staff. Because animals have always been one of Lori's great interests, she chose to make them the underlying theme of Cub Creek Science Camp. Anna Ulrich is the Director of Cub Creek Science Camp, and works along side Lori to ensure the best program imaginable.

We pride ourselves on seeking out and hiring compassionate, thoughtful, and kind staff who care about animals, science, and children. Two weeks prior to camp, all of our staff go through Staff Training. All our staff are also required to have passed a background check. Our staff come from all over the world and are typically college students.

We pride camp as a "technology free zone". So campers will not have their cellphones, laptops, or any other electronic device at camp. That being said, we encourage campers to use our "Computer Cafe'" to email family and friends during their stay at camp! You will reply to all emails they send through a site called BUNK 1 (see "Emailing a camper"). You are also encouraged to send postal mail, postcards, and packages to your camper. In case of emergencies, we will never hesitate to call you and feel free to call us. If the situation calls for speaking to your camper(s) immediately, we can accommodate that need.

All emails sent to campers go through a third party site called BUNK1. Prior to the start of camp, you will be given information on how to send emails to your camper. Anyone who you would like to send emails to your camper may do so through this site.