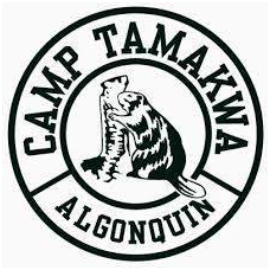 Traditional Camp
Coed Overnight Camp
6 to 16 years-old
Ontario's Algonquin Park
Jewish Camp
Camp Season:
June 29, 2022 – August 17, 2022
Camp Tuition Range:
$3,500.00 – $11,100.00


Discounts available

Camp Accreditation(s): Ontario Camps Association
Camp Location
P.O Box 10008
Huntsville, Ontario P1H 2H3, Canada
705-633-5561
Camp Office
55 Wingold Ave
Toronto, Ontario M6B 1P8, Canada
4169247433
Camp Tamakwa provides a unique life experience for children. In operation since 1936, we take great pride in our never-ending progress to meet the needs of our campers….and fulfill the expectations of parents.
Founded in Ontario's pristine Algonquin Park, Tamakwa offers a well-rounded outdoor program. Physically, the camp facility is in totally restored refurbished condition. But, Tamakwa's magic has always been the intangible quality of warmth and camaraderie of a camp family. Tamakwa is an intimate camp where everyone knows each other. Cabin groups are purposely small. Above all, Tamakwa is known for its spirit. Singing, cheering, campfires and traditional camping values are the mainstays of our camp life. These values provide an important balance to the highly technological lifestyles of modern day urban children.
No matter how thorough our camp materials are, they are inherently limited in what they can convey about the Tamakwa experience. While we offer one of the most diversified outdoor recreational programs available, we stress the development and growth of our campers both individually and collectively in a close-knit cabin group. Tamakwa is truly a camp for the new century, but we pride ourselves on traditional values, skills and spirit.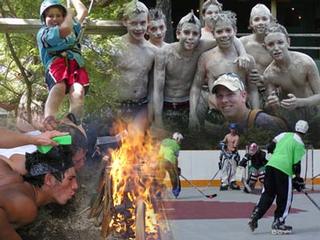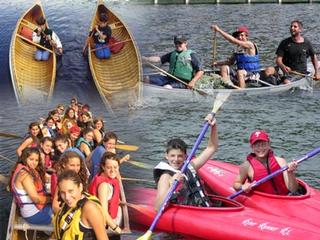 Camp Activities
Singing/Chorus
Soccer
Swimming
Talent Shows
Volleyball
Ropes Course
Nature
Fishing
Aerobics
Archery
Arts & Crafts
Baseball/Softball
Basketball
Boating/Canoeing
Climbing Wall
Cook Outs
Dance
Drama
Clay/Pottery
Musical Theatre
Fitness
Half-Court Tennis
Inline Hockey
Kayaking
Beach Volleyball
Music Recording Studio
Sailing
Windsurfing
Camp TV Video Production
Utlimate Frisbee
Wood Shop
Canoe Trips
Camp Amenities
Laundry Service
On-site Physician
Registered Nurse
Transportation Services
Free Cabin Photo
BUNK1.COM Photos during the summer
Vegeterian Option Available
Accomodating Kitchen for Lactose-Free and Gluten-Free meals
Camp Staff
Thank you for your interest in a staff position at CAMP TAMAKWA.
A summer on staff at Camp Tamakwa is a uniquely rewarding experience. It offers the opportunity to combine working with children, spending your summer in the beautiful Algonquin outdoors, and meeting people from across the continent and around the world. As a staff member at Tamakwa, you will have the time of your life. This is not your ordinary city job; rather it is a setting in which you will work closely with people of like mind and interest where the end product is fun. As it is for campers, so It is also for staff: a place to be yourself and offer your unique talents for the benefit of others.

Tamakwa is a magnet for talented creative people from all over North America and beyond. Unlike a conventional 9 to 5 job, you will not only work alongside fellow staff, but you get to know them, enjoy the kids and the activities with them, laugh with them, and share good times with them in ways that few other opportunities in life allow.
Besides the immense gratification, you will also gain self confidence. You'll become more resourceful and build leadership skills, activity skills, communication skills, and people skills in general. You will create bonds with campers and staff that will stay with you all your life. Over the years, many staff have forged their greatest lifelong friendships among fellow staff. In fact, many of them have since sent their own children to Tamakwa to give them the same special experience they remember.
You will have the opportunity to live in a beautiful environment. There is no better way to understand and appreciate nature than to work and play within it. This, together with human growth, is what summer camp is all about.


Camp FAQs
In Algonquin Park, Ontario.... 280 kilometers north of Toronto (2.5 hour drive). Algonquin Provincial Park was established as a wildlife preserve in 1893, and is one of the largest recreational areas in North America with 2,000 charted lakes. The water is drinkable and the air is ideal for hay fever and asthma patients. Algonquin is the most celebrated canoe trip area on any continent. Campers travel from around the world to go camping in Algonquin. For us, it is our backyard.

Campers are boys and girls, ages 7-16. A special Junior Tamakwan program is offered for 1st, 2nd and 3rd graders. Camp accommodates 250-300 children per session. Camp is primarily comprised of Canadians and Americans. The Canadians are mostly from Toronto, but also from Montreal, Ottawa, Windsor, London, Hamilton, and other communities. The Americans are predominantly from the Detroit area, with groups of campers from Buffalo, Rochester, Ohio, New York, California, Chicago, Arizona, Color¬ado, Florida, Maryland, and all points in between. Tamakwans also come from Mexico, Israel, France, Italy, Turkey, England, and Spain.

Two of the five daily activity periods are organized in cabin groups, as are the canoe trips and many other activities. The remaining three periods are individual choice. Our scheduling formula provides every camper equal exposure and access to each camp activity. The individual choice periods allow campers to pursue their favorite activities. Every period is scheduled and every person in camp has a place to be. Free play periods are before and after dinner. So, the hours of the day tilt in favor of structure, although there is ample time to do your own thing. The younger campers are given more direction and supervision in the use of their free time.

Tamakwa is well known for its special "All Day Programs" incorporating a creative theme with team competition in all camp skills, sports, and creativity. These special programs begin and end with a spectacular surprise presentation/introduction called a "Break", and they are scheduled equally in each camp session.

Our administrative staff is made up of professionals with vast experience in camping or education. The counseling staff is primarily composed of university students, many of whom are former campers or people involved in education. All have had camping experience and they have come to us either because we've sought them out for their qualifications or because they sought us out based on our reputation. They are screened through applications, references and personal interviews. Our staff is diverse and frequently come from around the USA and Canada, as well as from England, Scotland, South Africa, Mexico, Australia, New Zealand and many of the same places as our campers.

Well, according to a TORONTO STAR food columnist a few years ago, it's very good. Tamakwa's kitchen is operated by a professional catering service. The food is prepared on-premises and breads and baked goods are homemade. The three daily meals have three courses each. The menu has been designed with the utmost consideration for nutritional balance, variety, and children's tastes. While the regular menu includes meat, an alternative menu is available for vegetarians. In addition, a fresh fruit snack is served daily, as well as a light snack before bed. We eat family style, everyone in the dining hall at one time. One morning a week, we have a sleep-in and a fantastic buffet brunch is served.

Everyone lives in cabins, substantial wood cottages with electricity. There are bathroom facilities (we call them "biffies") in all of the girls' cabins and in those housing the youngest and oldest boys. The middle range boys share the use of a central biffy or community bathroom facilities in the vicinity of their cabins. The cabins have been the focal point of a major rebuilding program begun in 1982. Since that time, we have restored or totally replaced every camper cabin.

Most of the campers and staff are Jewish, but many are not. Tamakwa is not a religious camp and has no affiliation with any synagogue, church, or agency. We are one big family where everyone feels perfectly at home. Traditionally, we say grace at meals and have a liberal Friday night Sabbath observance. Friday night services, as we call them, are of a creative non-worship nature... usually reflecting on a particular theme such as friendship, nature, cooperation, etc. It's our "time-out" from the busy week to have a quiet evening. The nicest part about these contemplative services is the camp family assembling together on our "Slope" overlooking the spectacular view of South Tea Lake.

It's all relative. For the three generations of campers (all ages) who have come predominantly from Detroit (600km), it apparently is not too far. Nor is it too far for the children who return year after year from the west coast, east coast, the Midwest, and the South including Mexico, not to mention overseas countries. The attraction: an intimate camp community where every child is surrounded by the security of people who care, where each child feels the sense of belonging to something with tradition and continuity, where community as opposed to competition is the emphasis, where the beauty and cleanliness of the environment is renowned and matched by few other spots in North America, and where the two most important priorities are safety and fun. Experience tells us that if a child has all that, it doesn't matter if the camp is 75km away from home or 750km miles away from home. It has always been the "away from home" part that affects a child; not so much the actual distance. We are, of course, only a phone call away. Homesickness, when it occurs, is dealt with sensitively and with success.

Somehow Tamakwa was once considered to be suited more to older campers than younger. It simply isn't so. We pride ourselves on our rustic setting, but offer the amenities necessary for a feeling of comfort and security. Every camper, regardless of age, gets equal exposure and access to all camp activities. Each instructional program is geared to the individual's age and physical capability. Many of the evening programs are organized by age groups, and those involving the entire camp offer activity that caters to each age level. Our "Junior Tamakwan" program offers a special two-week session to accommodate children in grades 1, 2, & 3 who may be coming to overnight camp for the first time. This program was carefully designed to give the youngest campers the same sense of achievement, challenge and fun as that experienced by the oldest. Canoe trips, for example, are meant to be positive experiences for every age. For the youngest, the trips are tempered to their abilities so the experience is enjoyable, easy, and also full of adventure.

Our alumni span the range of professional life. Former campers have gone on to become some of North America's most respected members of the political, medical, legal, business and entertainment communities, just to name a few. Tamakwa has produced a U.S. Senator, Congressman, federal judges, and a NASA space shuttle astronaut. Among Tamakwa's most notable alumni in entertainment are Chevy Chase and the late Gilda Radner. Dan Aykroyd became an honorary Tamakwan when he first visited in 1986 to do a special Tamakwa rendition of the Blues Brothers. And three alumni still very involved with Tamakwa are filmmakers Sam Raimi, Mike Binder, and Warren Zide. Sam's most recent success was directing Spiderman. Binder is a character actor and writer/director of HBO's Mind of the Married Man. Zide is a producer, best known for American Pie. Sam and Mike are connected with the film INDIAN SUMMER, a Disney/Touchstone picture based on, and filmed at, Camp Tamakwa in 1992. Mike wrote and directed it; Sam was in the cast.

Tamakwa provides a place where young people can grow and develop both individually and collectively; to learn the skills of everyday living and giving; develop positive physical, emotional, and ethical values and habits through the day to day example of experienced and highly motivated adults; and to learn by real experience the worth and value of one's self and of others. And one more sentence....to do ALL this in a nurturing secure environment, situated in a pristine wilderness setting where they learn to appreciate the wonders of nature.

Trying to pinpoint Tamakwa's appeal to three generations of campers and staff is no easy task. Tamakwa has been called a "people camp". While the physical facility is top notch in every way, Tamakwa's magic has always been the intangible quality of warmth and camaraderie among the camp family. That's what we are, a family. Tamakwa is a small intimate place where everyone knows each other. Personalized attention is an uppermost priority with two to four counselors caring for a cabin of eight to fourteen campers, depending on the age of the group. Above all, Tamakwa is known for its spirit. Singing, cheering, and traditional values of camping are the mainstays of our camp life. In our minds, these values provide an important balance to the highly technological lifestyles of today's urban youth.
Camp Sessions
Full Summer

Dates:

June 29, 2022 – August 17, 2022

Capacity:

300 campers

Tuition: