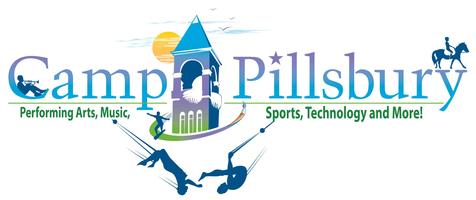 Traditional Camp
Coed Overnight Camp
6 to 17 years-old
Minnesota
Camp Pillsbury is a Superior Minnesota Summer Camp for boys and girls ages 6-17. The camp offers a fully elective program with strong offerings in Theatre, Circus, Rock Music, Dance, Sports, Water Sports, Technology, Visual Arts, Equestrian, Acting, Singing, Gymnastics, Cheer, and so much more. Campers can attend for 2, 4, 6, 8 or 10 weeks. Camp Pillsbury also offers a Year Round Camp for those who love camp so much they can't get enough. In the winter we are a school with high academic standards, but still offering afternoons, evenings and weekends full of fun and action.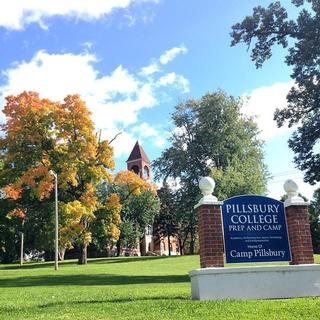 Photo Gallery
Click on a photo to activate the gallery
Camp Activities
Singing/Chorus
Soccer
Swimming
Talent Shows
Tennis
Volleyball
Water Skiing
Martial Arts
Horseback Riding
Aerobics
Archery
Arts & Crafts
Baseball/Softball
Basketball
Boating/Canoeing
Climbing Wall
Computers
Dance
Drama
Field Trips
Go Carts
Golf
Gymnastics
Hockey
Circus Arts
Cheer
Gymnastics
Music
Magic
Extreme Sports
Digital Arts
Theater
Role Playing Games
Camp Amenities
Canteen
Computers
Fitness Center
Internet Service
Laundry Service
On-site Physician
Registered Nurse
on-site dining hall
Camp Facilities
Camp Pillsbury sits upon 18 acres and houses 3 dormatories, on-site dining hall, theatre with large stage, gymnasium, soccer field, and lots of green space for outdoor trapeze, circus arts, and other outdoor activities.
Camp Staff
Vonda White
Founder, Executive Director
Vonda White believes we can change the world for the better one camper at a time. She loves how the camp experience changes the lives of kids in so many positive ways. As owner and President of Camp Pillsbury and Pillsbury College Prep, Vonda is dedicated to delivering the best camp experience to each and every child that attends Camp Pillsbury.
It is important to Ms. White to ensure that every camper has the opportunity to grow and become the best person that they can be. That is why she took great measures to ensure that Camp Pillsbury offers a wide array of activities for campers to choose from. Her dedication to youth development and her desire to help kids find and excel in their own personal talents is the reason Camp Pillsbury has become a positive place where kids can come to better themselves, and expand upon their true potential in a safe and wholesome environment. Camp Pillsbury is a place where kids will create life-long friendships, excel in areas of their personal interest, and feel good about themselves.
Vonda had a dream to create the ultimate summer camp - combining the community, role models, examples of leadership and the most engaging summer camp activities.
Vonda's goal is to ensure that every Pillsbury camper learns something new, expands upon their talents, feels good about themselves, unlocks unknown potential and has the best summer camp experience imaginable.
Vonda's goal is constant - the best staff, expert activity instructors, combination of a traditional and non-traditional summer camp with an emphasis on Performing Arts, Sports, Circus Arts, and much more.
Camp Pillsbury staff is made up of both international and domestic counselors who are at the top of their industry. They bring years of experience and will provide a summer full of fun that will create life long memories for campers of all ages.