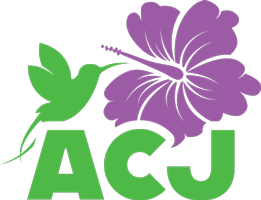 Teen Tour & Teen Travel Camp
Coed Overnight Camp
13 to 18 years-old
Seven Palms Villa, Runaway Bay, Jamaica
Camp Location
Seven Palms Villa
Runaway Bay, Jamaica 00000, Jamaica
573-458-2125
TRAVEL AND ADVENTURE PROGRAM FOR TEENS!
Type of Program: Coed, Residential, Marine Biology and Culture Immersion Summer Program in Jamaica
Ages Served: 13 - 18
Session Length: 13 days
Type of Lodging: Large, stunning, 4 bedroom air-conditioned villa with beautifully maintained two acre yard, swimming pool as well as several mature fruit trees. It's also only a short walking distance to our private beach!
Meals: All of our meals are home-cooked and served family style. We love meal time conversation and the sharing of so many memories in the making!
Activity Focus: Marine Biology, Cultural Immersion , Expedition
Most Popular Camp Activities: Snorkeling, Scuba, Dunn's River Falls, Dolphin Cove, Luminous Lagoon, Fruit Market
Transportation Options: Chaperoned Flights between St. Louis Missouri and Montego Bay Jamaica
Animal Camp Jamaica is a one-of-a-kind camp experience for teens. It's definitely not your average summer camp! Every morning campers will snorkel every day along the reef of the Caribbean. Each afternoon is comprised of an outing, allowing campers to experience the beautiful island of Jamaica. Afternoon excursions include: shopping in a local fruit market, tubing down the Rio Bueno River, swimming with dolphins and stingray ( barbs removed), at Dolphin Cove, and visiting the Luminious Lagoon! Traveling with Animal Camp Jamaica's fun adventurous staff will allow you to try new things, amke new friends, and have experiences unlike any other!
At the end of your busy ,productive day you will relax each evening at Seven Palms Villa, your Jamaican home for your camp session. Seven Palms Villa is an 8,000 square foot family-friendly villa with a beautifully maintained two acre yard that contains loads of mature fruit trees and its own private swimming pool. You'll be able to share you favorite parts of the day with your fellow campers and counselors who will become like family!
Cub Creek Science Camp has more than a twenty year history of providing a camp experience like no one other camp in the world. Each summer we have campers attend from nearly every state and many different countries. Animal Camp Jamaica is the newest addition to the Cub Creek family of programs and we are so excited to share this program with you!
Take some time to compare and you will see that no other camp even comes close, especially if you are an animal lover!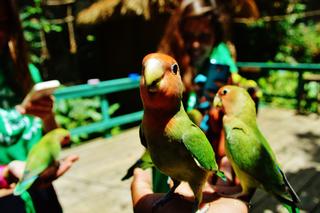 Photo Gallery
Click on a photo to activate the gallery
Camp Activities
Swimming
Riflery
Horseback Riding
Fishing
Cook Outs
Arts & Crafts
Kayaking
Snorkeling
River Tubing
Camp Facilities
While in Jamaica we stay at Seven Palms. Seven Palms is a beautiful 5 bedroom Jamaican villa set on a two acre manicured estate boarding the Runaway Bay Golf Course. The estate is covered with a wide variety of flowering and fruit trees, including: mango, ackee, bread fruit, pomegranate, coconut, sour sap, neese berry as well as loads of banana and pineapple plants. This villa boasts all of the touches expected of a luxury home: air conditioned bedrooms each with in-suite bathrooms, wireless internet access, flat-screen TV's, DVD players as well as a fresh water swimming pool.
The Villa is just a few minutes walk from the Runaway Bay Beach and the Cardiff Hall Beach Club. There is a great reef just off shore which provides an inspiring location to snorkel and SCUBA dive.
Animal Camp Jamaica also has its own private beach just one mile from the villa. This beach has three acres of land, shade trees, a shower / changing room, sugar cane and passion fruit, kayaks, and lounging chairs. We usually spend time each morning after breakfast at this beach.
Camp Staff
Each staff member of the Animal Camp Jamaica team is a past member of our sister camp, Cub Creek Science Camp's, summer team. They are all lifeguard certified, outgoing, friendly adults who pride themselves on adhereing to the standards, policies, and morals of our camp. Each staff member goes through a a two-week staff training along with our Cub Creek Science Camp team that prepares them for their adventures on the island!